Blood Splatters, Screen Replacements & more for ITV's new copper, DI Ray
UNIT are proud to have worked on ITV's recently-released compelling crime thriller, DI Ray, starring Parminder Nagra, written and created by Maya Sondhi and produced byJed Mercurio's HTM Television.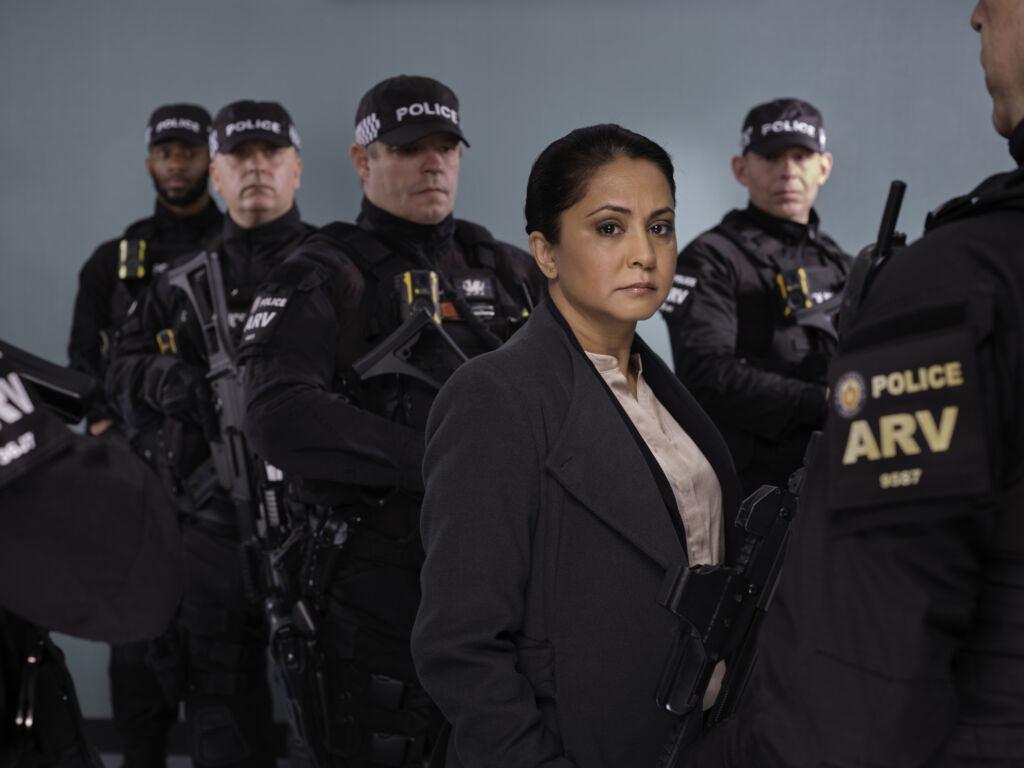 Set in Birmingham, DI Ray introduces us to Leicester-born Rachita Ray, a police officer who takes on a case that forces her to confront a lifelong personal conflict between her British identity and her South Asian heritage.
UNIT worked through a series of shots in 3 out of the 4 episodes, ranging from blood splatter, screen & face replacements and varied clean-up; almost all our Flame and Nuke Ops have worked on shots for this job, displaying excellent teamwork all round!
The highly anticipated series aired last week, and is available on ITV Hub.
Read the ITV Press Release here
Credits
Production Company: HTM Television
PPS: René Taylor
Producer: Charlotte Surtees
Director(s): Audrey Cooke (Ep 1 & 2) & Alex Pillai (Ep 3 & 4)
VFX Lead: Fraser Cleland
VFX Artists: Ian Baker, Alec Eves, Rob Ellis & Jonathon Box
Nuke: Leire Sanz & Keith Wallis
Producer: Abi Klimaszewska